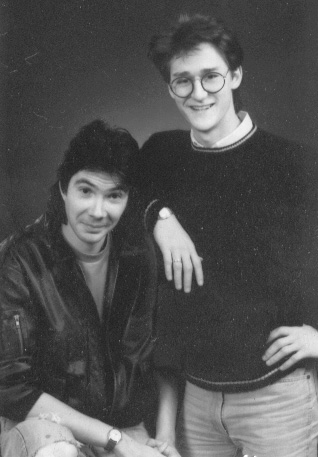 Jim Cook, at left with Dave Kaelin, was a media guru during his days in Erie. Serving as PD of the station, doing afternoons with the "Road Show', and making appearances on WJET-TV, Jim was the penultimate media genius. His reign at JET lasted from 1979 through 1992.
"WHERE ARE THEY NOW?"
Jim is currently the Senior VP of Creative Services for Clear Channel Radio.